Spa Experience
Now in walnut creek and pleasanton
Located in Walnut Creek and Pleasanton, Encore Medspa is a purveyor of fine medical spa services.
Encore Medspa is privately owned and operated. It was established in 2004 as one of the first medical spa's in Northern California.
Our mission is to provide safe and effective services administered by licensed medical professionals and qualified and caring staff—helping each of our clients feel beautiful and stay healthy. Treatments are always administered in a clean and safe environment with a unique, customized, and empathetic customer service approach.
We would like to invite you to a private consultation so our team of knowledgeable professionals can personalize solutions for your individual needs. We enjoy helping our clients look better and feel better!
Events & Promotions
Click here to check out our latest events and promotions!
LocationS
Walnut Creek
1501 Mt. Diablo Boulevard, Suite 200
Walnut Creek, California
(925) 932-1843
Pleasanton
349 Main Street, Suite 204
Pleasanton, California
(925) 750-8881
Need an appointment? Click here to request a date and time.
Have an appointment already? Click here for some helpful information to prepare you for your visit with us.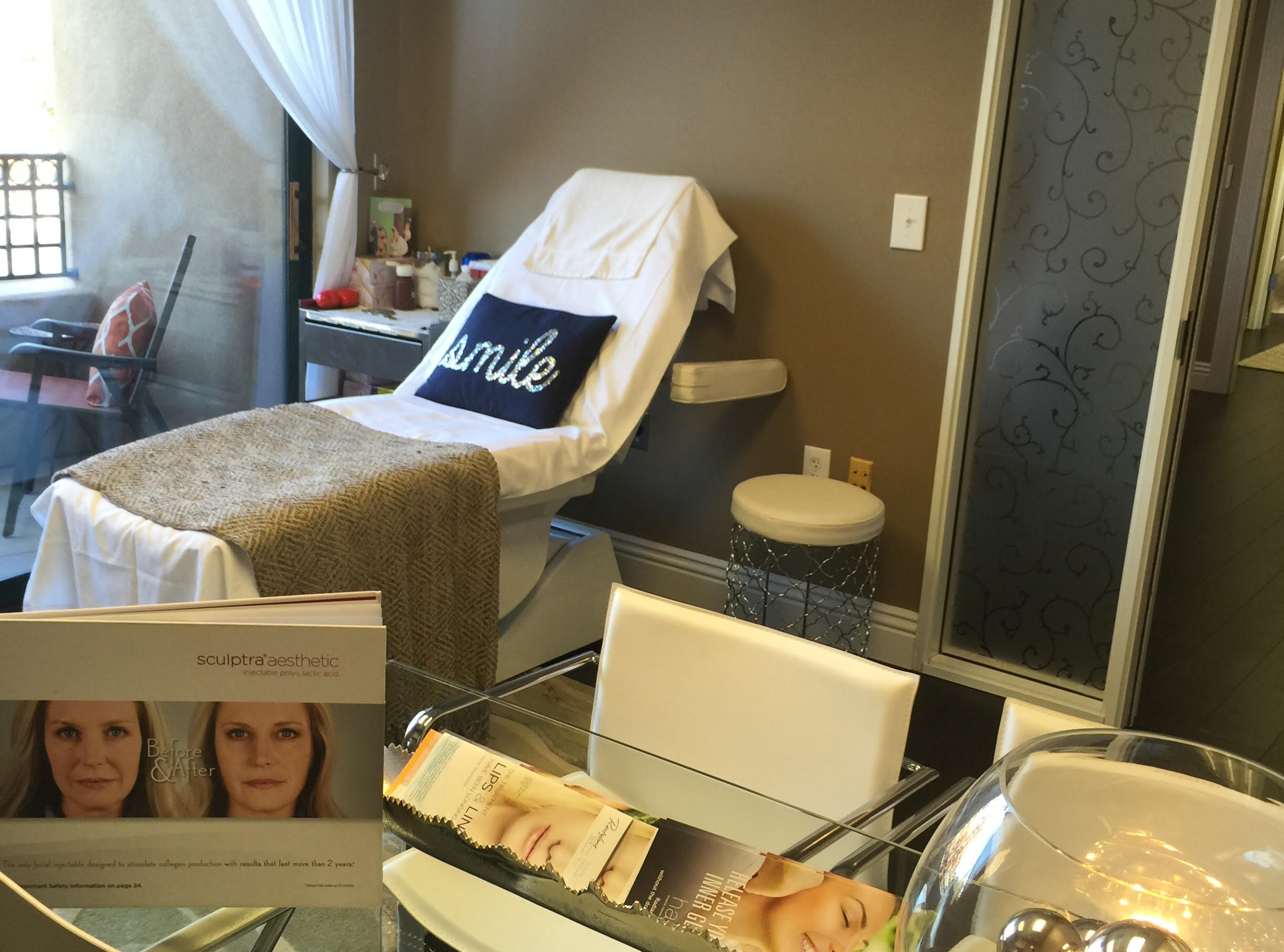 Featured Services
We strive to adopt the newest and most effective body and facial treatment technologies on the market. With these procedures, you'll see a greatly improved health of your skin and body that makes you feel younger and more alive.
Only HydraFacial uses patented technology to cleanse, extract, and hydrate. HydraFacial super serums are made with nourishing ingredients that create an instantly gratifying glow.
CLEANSE + PEEL
Uncover a new layer of skin with gentle exfoliation and relaxing resurfacing.
EXTRACT + HYDRATE
Remove debris from pores with painless suction. Nourish with intense moisturizers that quench skin.
FUSE + PROTECT
Saturate the skin's surface with antioxidants and peptides to maximize your glow.
Micro-Needling
We're proud to offer the SkinPen® by Bellus Medical, the only FDA-cleared micro-needling device on the market.
The SkinPen® is "clinically proven to improve the appearance of facial acne scars for people aged 22 and above in all skin types" (Bellus Medical).
HOW IT WORKS
SkinPen triggers the skin's remodeling process by creating thousands of tiny micro-injuries in the dermis, generating new collagen without causing the formation of scar tissue. Learn more about how microneedling triggers the three-stage wound-repair process.
Procedures typically take only 30 minutes, depending on the size treated and the desired results. Due to their non-invasive nature, microneedling sessions usually require little to no downtime for patients. Find out why patients love the benefits provided by SkinPen.
Body Contouring at Its Best
The CoolSculpting procedure is the world's #1 non-invasive fat-reduction procedure (CoolSculpting.com).
It's an innovative way to contour your body by freezing unwanted fat away with no surgery or downtime. With more than 6 millionCoolSculpting treatments worldwide, people everywhere are getting a better view of themselves, thanks to the one-of-a-kind CoolSculpting procedure.
With CoolSculpting treatments, there are no incisions, no need for anesthesia, and no recovery time. This procedure is convenient for most, lasting 1 to 3 hours. During treatments, you can read, work on your laptop computer, listen to music, or just relax. Resume your routine activities, even returning to work and exercise regimens on the same day as the procedure.
We now offer Dual CoolSculpting, a process that speeds up the process by hours when treating multiple areas.
Sculptra Butt Lift
The Sculptra Butt Lift is the first injectable, non-invasive treatment to create a fuller, more lifted buttocks. Prior treatments like butt implants and the Brazilian Butt Lift required invasive procedures that required downtime post-procedure.
Sculptra, or poly-l-lactic acid (PLLA), is a dermal filler used for skin and soft tissue augmentation. PLLA stimulates the body's own collagen production and can be used for volume restoration and skin rejuvenation, and now, to stimulate gluteal augmentation.
NEUROMODULATORS AND INJECTABLE FILLERS
Botox™/Dysport™/Xeomin™
These are popular treatments to diminish or soften frown lines between the eyebrows, and reduce wrinkles in the forehead and around the eyes (crows feet). Treatment with these neuromodulators is minimally invasive and is FDA approved. Results typically last 3-4 months with a cumulative effect with continuing treatment. Useful for eliminating excess perspiration in areas such as underarms. Prices vary by area.
Restylane™, Restylane Silk™, Radiesse™, Juvederm™, Perlane™, Belotero Balance™, Voluma™
These dermal fillers produce instant results by restoring volume and fullness to the skin. Pricing varies from $500- $900 depending on the type of filler used. Dental blocks for lip treatment are available for an additional fee.
Sculptra™
Sculptra™ is an anti-aging series of facial injection treatments that give you subtle results over time. It gives you a gradual, natural transformation for a more youthful looking appearance. SculptraTM works by stimulating your own body to create a deep base of new collagen that can last approximately 2 years. Usually, 3-4 treatment sessions spaced about one month apart are needed. Price will depend on the number of vials recommended for you.
Halo-Hybrid Fractional Laser
The newest technology available! Our newest laser is one to behold! Finally, get the results you want without the
downtime you would expect! See improvement in tone, texture, fine lines, wrinkles, and pore size. Treatments with
this laser allow flexibility in treatment levels and therefore downtime amounts. Halo eliminates years of damage by
precisely targeting the right skin depth and restores the luminous glow you had when you were younger. Series
and singular treatments are available. Pricing varies based on the area and the treatment levels used.
Viora-Reaction
Using radio frequency, we can shrink fat cells, treat cellulite, tighten skin and reduce circumference. All with
absolutely no downtime or pain! Time and time again we hear, "l worked so hard to lose the weight and do the exercise, but I can't seem to get rid of this spot!" Well now you can improve those areas too with a series of 6-8 treatments. Let one of our excellent technicians recommend one for you today.
Photo Rejuvenation (Intense Pulsed Light)
For treatment of sun-damaged skin, age spots, unwanted redness and large pore size. Intense Pulsed Light (IPL) treatments generate new collagen as well as target unwanted hyperpigmentation (sunspots). It also improves facial capillaries and shrinks pore size. The face, neck, back of hands, forearms, chest and shoulders are the most commonly treated areas due to their high exposure to sunlight. For optimal results, we recommend this in a series of 3 or 5 treatments.
Ultherapy
See the Beauty of Sound with no downtime! Ultherapy uses ultrasound to tighten, firm, and lift lax skin on the
face, neck, and décolleté. This treatment targets deep tissue layers responsible for collagen production and
improvements can be seen up to 6 months after just one treatment. Price varies by treatment area(s).
Laser Hair Removal
We use the most advanced FDA approved laser technology to reduce unwanted hair. We carry 2 different lasers to treat individual skin types. Our medical professionals want to make your treatment comfortable, safe, and effective. A complimentary consultation is offered prior to a Laser Hair Removal treatment series to discuss your specific needs. For optimal results, 6-8 treatments are recommended. Prices vary by area and size of area being treated. Please ask about our package discounts (l oz. of prescription strength numbing cream is included with purchase of any package).
SPECIALTY SKIN CARE TREATMENTS
Microdermabrasion
Use the power of diamonds to exfoliate and resurface your skin on a regular basis. Gently removes the top most sun damaged layer of skin. Can be used on face, hands, neck and chest. Combine this treatment with our Signature Facial and feel your skin come back to life.
Facials
Encore Signature Facial - 60 minutes
Anti-aging Facial - 60 minutes
Purification Facial - 60 minutes
Back Purification Facial - 60 minutes
Glycolic Facial - 30 minutes
Deluxe Spa Facial - 75 minutes
Teen Acne Facial - 60 minutes
Teen Cleansing Facial — 60 minutes
Medical Facial Peels
Refinity peel
Perfect Peel
Jessner Peel
Glycolic Acid Peel
Salicylic Acid Peel